Regular price
Sale price
€54,99
Unit price
per
Sale
Sold out
Silver Sand
Sand Effect paint - Silver Sand is a decorative paint which creates a pattern of sand blowing in the wind.  Once applied it creates glitter with pearly reflections effect in the light, while offering a 3 dimensional depth and feel. It's perfect for both natural and artificial lighting.
It is designed to be used on both interior walls and ceilings, with a very generous coverage area. Each tub has a coverage area of 12-15 meters squared. 
It is incredibly easy to apply.
The paint as a base silver. This same base can also been transformed into a thousand colours using Primacol Decorative Colourants 
Choosing a Base Colour

1. First, you need to choose your base colour. The base colour is the which slightly shows through, once the effects are applied. The example below is Silver Sand placed on a medium blue base.
Choosing your Effect

Silver Sand comes as a light Silver base colour, like the picture below. This is the top (final) layer to create your desired finish

It can also be mixed into 100's of colours using Colourant
Preparation

The area to be painted should be smooth, clean, dry and uniform. Fresh plaster can be painted after a four-week seasoning. Remove peeling or flaking paint.

Older painted area's should be cleaned before application, with water (and detergent if needed). Fill cavities with filler.

It is recommended to prime or paint any high absorbing materials (like fresh plasterboard).
How to Apply

Open the container and stir the contents thoroughly.

Apply Silver Sand with a flat paddle brush.

Depending on the desired effect, painting can be done vertically, horizontally, randomly, a slantwise pattern or a chevron pattern. The manner in which the paint is apply will determine the decorative effect.

Stage your paint work, by paint small area's at a time (like 1m squared)

During and after your painting job, ventilate the room until the odour is gone.
The Boring Stuff

Due to limitations of printing technology, the presented colour should be considered as approximate only. Any deviation shall not be the reason for any customer complaint. Request a pattern book with accurate colours from your us or drop by to our showroom in Dublin. Always make a spot test before painting to become familiar with the paint application method. For larger areas, use products from the same batch.

Important! Plan your work properly to use up the prepared paint as soon as possible but within 24 hours. Otherwise, it is very likely that the glittery effect will be less visible.

Painting must be performed at a room and substrate temperature > 5 °C

Painting must be performed at a room and substrate temperature > 5 °C. Avoid direct sunlight on the surface being painted.
View full details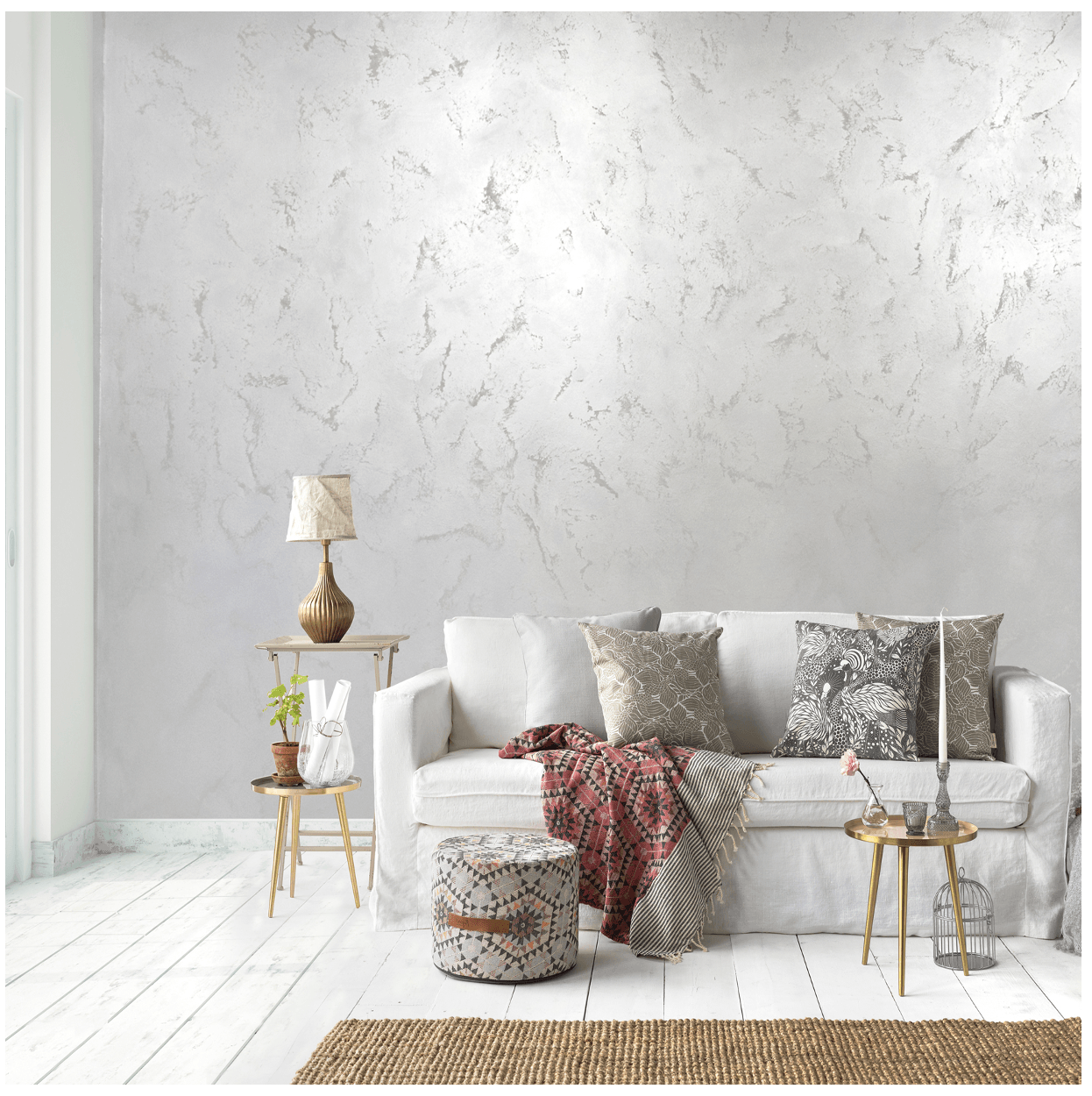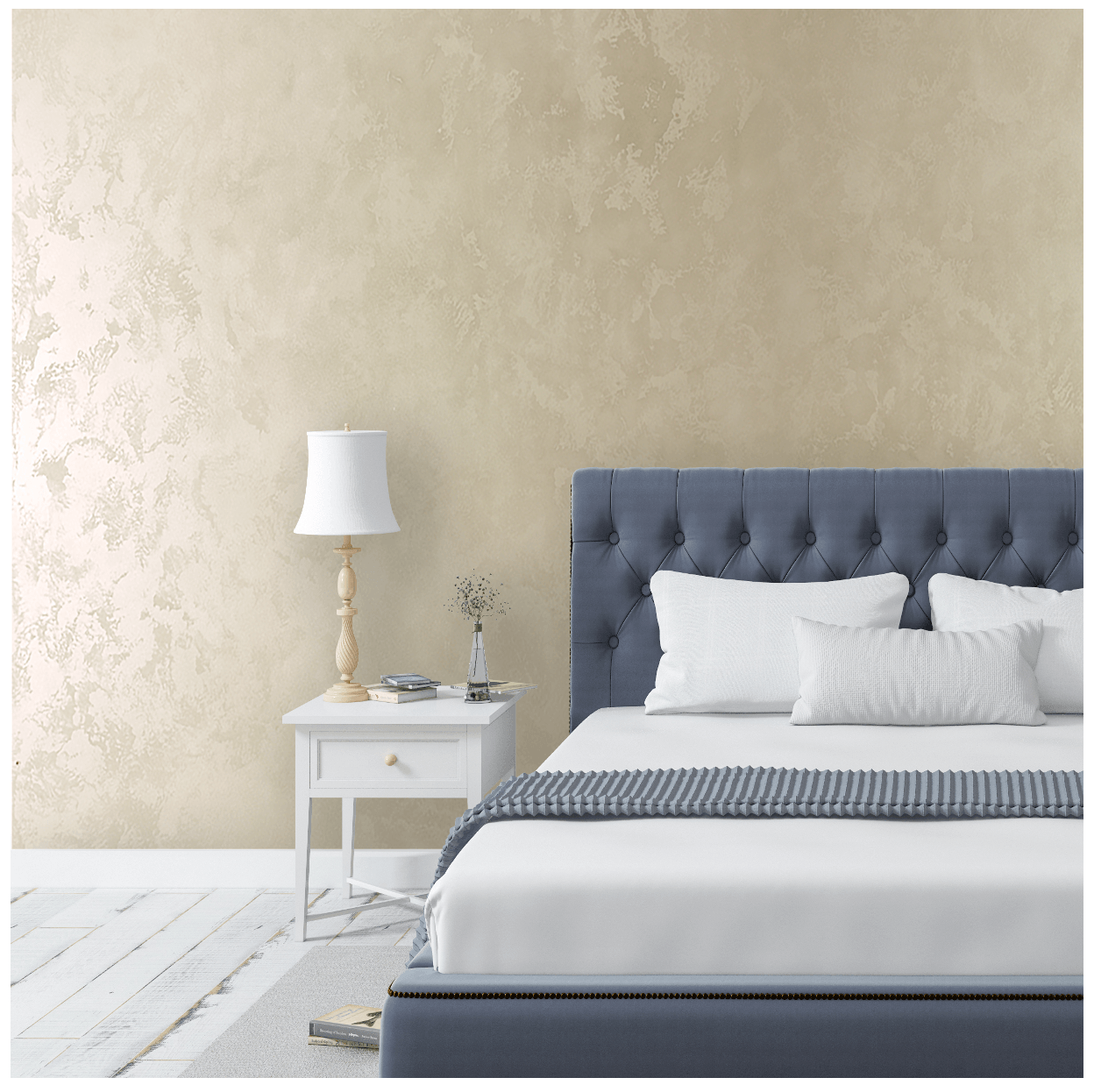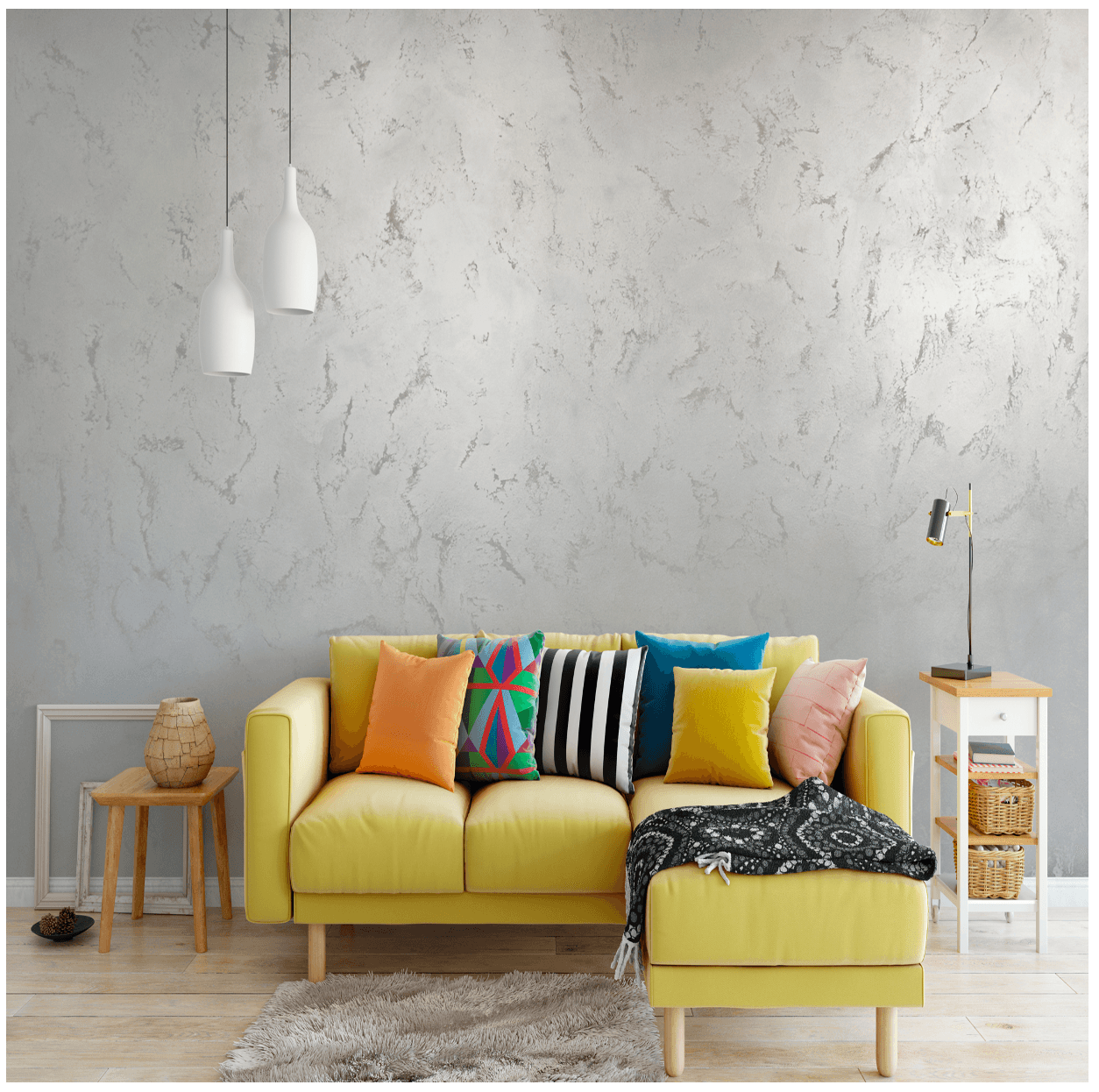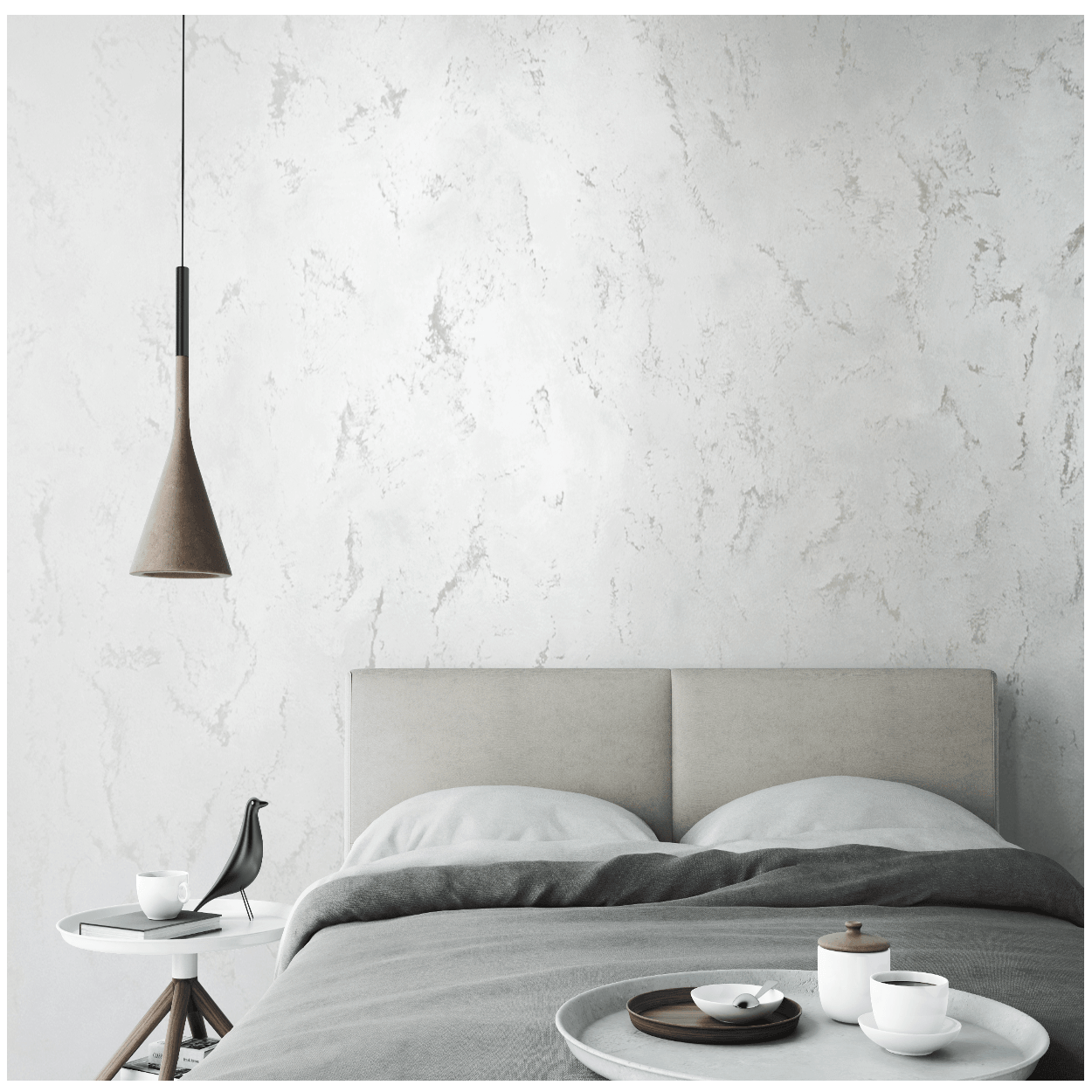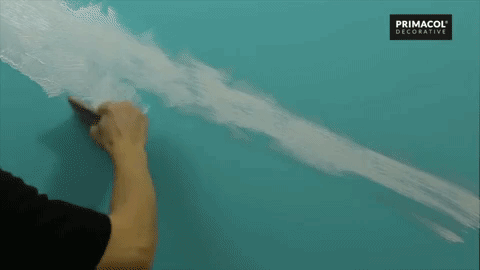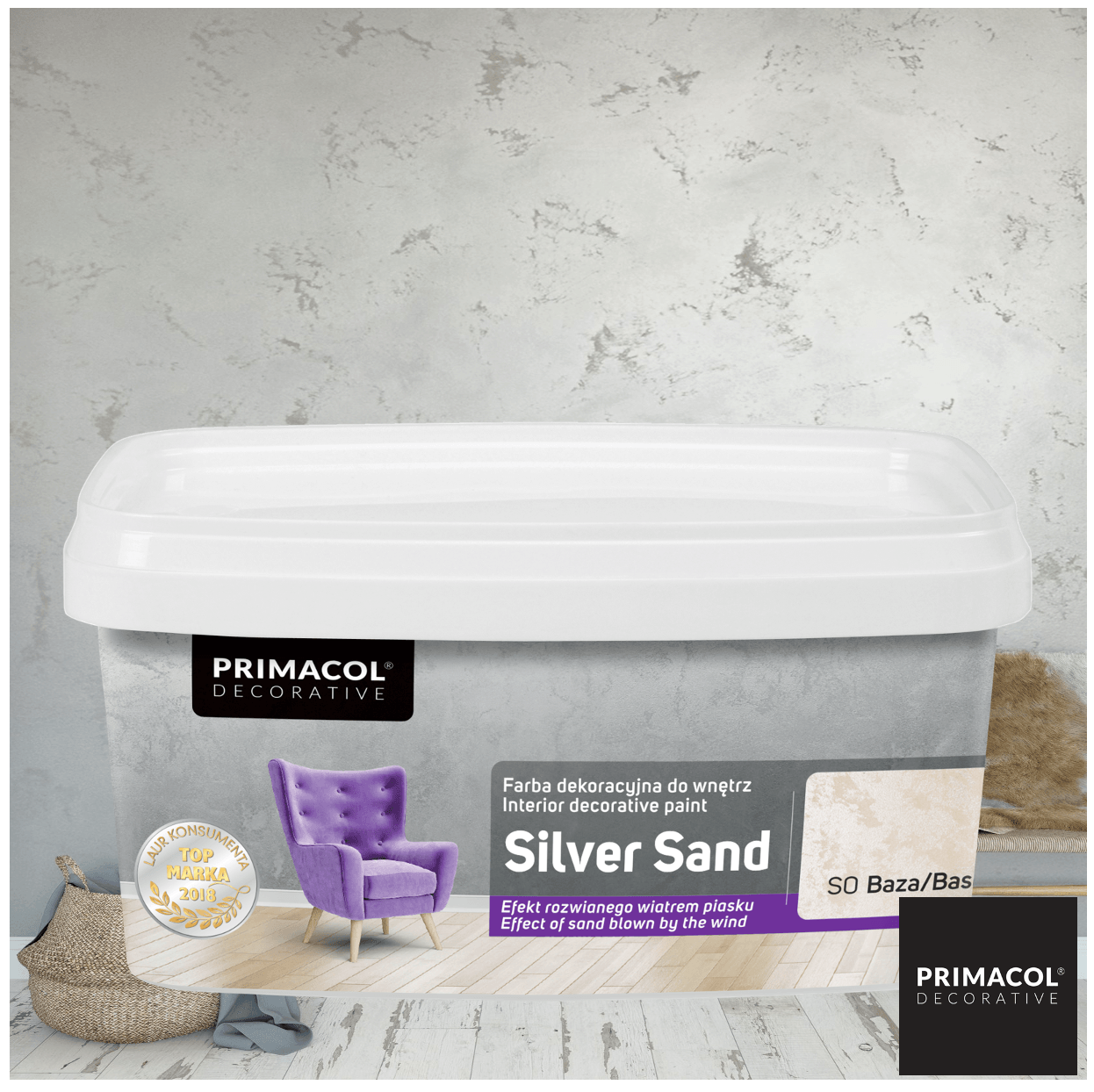 Interior Design
Luxurious finish and feel with the effect of textured sand paint.
Create stunning, elegant or dramatic walls with easy
Choose your base

Your base colour will show through slightly, so it actually helps the effects what you are creating.

Mix your Colour

It comes as Silver, BUT you can change the colour to 100's of colours using Primacol Colourant

Apply it

NO EXPERTISE required!

Simply apply Silver Sand in a random motion pattern and allow it to dry.
Check out the instruction video below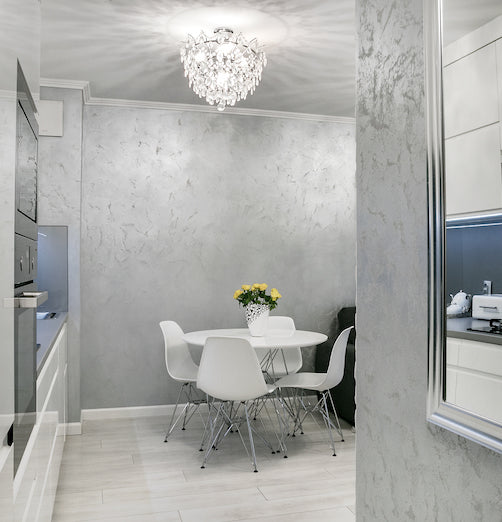 TRANSFROM
See how this customer in Dublin transfromed their bedroom with Silver Sand